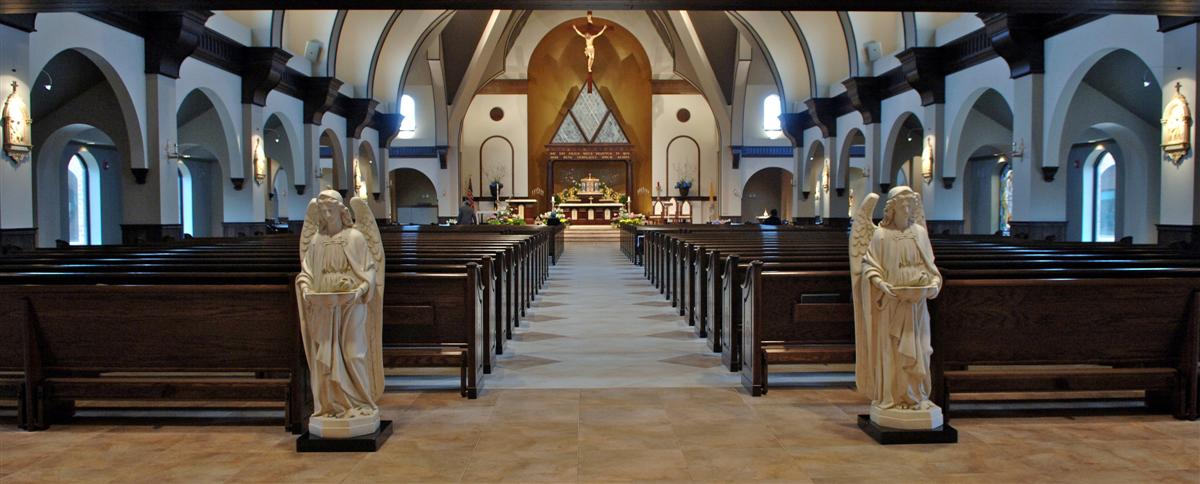 HOLY TRINITY CHURCH
Just a short walk down the road from Cappetta's West Suburban Funeral Home and Cremation Services is the Holy Trinity Parish. Holy Trinity Church and Parish located at 111 S. Cass Avenue in Westmont Illinois was founded as a mission on Christmas Day 1923.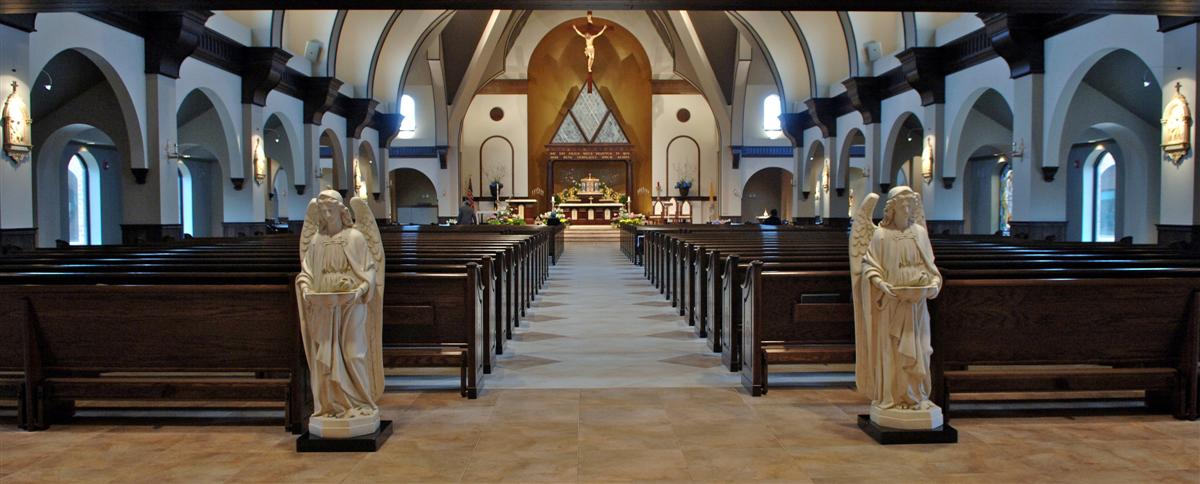 Priests from Downers Grove aided by the Franciscan Fathers of Mayslake conducted services for the next 15 years. A small colonial style church was built and services started on Christmas day in 1940. The colonial church was used until 1989 when it was razed to prepare for the construction of the present church, which was dedicated December 5, 1992. The parish continued to grow so more property was needed. In the summer 2010, a complete renovation of the church was completed. Holy Trinity's Heritage of Faith continues as they plan for the building of a parish center and gym in the future. Today, the Holy Trinity Catholic Parish stands as a pillar in the Westmont Community, with several locations providing a long list of services and benefits to its community. Holy Trinity Church is committed to living out the endless love of the Trinity. They are a welcoming, faith-sharing Catholic family of believers, centered on the Holy Eucharist as the source of our life in Christ. Cappetta's West Suburban Funeral Home and Cremation Services can work with the Rectory and Staff at Holy Trinity Parish to coordinate funeral arrangements with it's parishioners.
LOCATED AT:
Holy Trinity Church is located at 111 Cass Avenue just .3 miles south of West Suburban Funeral home on Cass Avenue in Westmont.
---
[row] [column md="6″] ALSO NEAR BY:
Westmont Floral Shop
Address: 116 N Cass Ave, Westmont, IL 60559
Phone: (630) 968-4980
Walgreens
Address: 1 E Ogden Ave, Westmont, IL 60559
Phone: (630) 437-5137
Monumental Art Works, Inc. Monument maker in Justice, Illinois
Address: 7590 Archer Rd, Justice, IL 60458
Phone: (708) 389-3038
Peter Troost Monument Company
4300 W Roosevelt Rd, Hillside, IL 60162
https://www.troost.com
The English Garden Flower Shop
8 S Prospect Ave, Clarendon Hills, IL 60514
http://egflowershop.com
[/column] [column md="6″]
[/column] [/row]