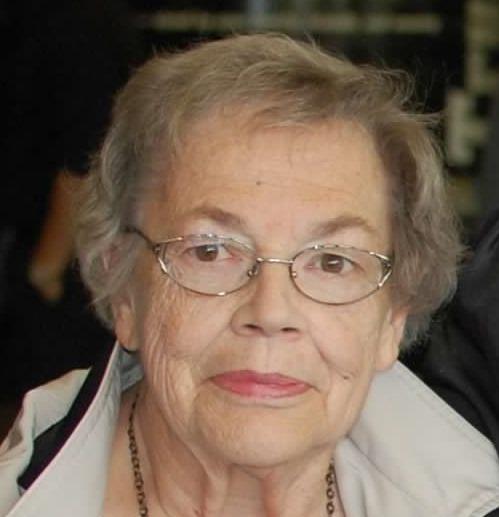 Patricia H. Rotz (nee Harris), age 81, of Lombard, Illinois, formerly of Clarendon Hills and Woodridge, passed away on April 9, 2021. She was a person of great courage and strong faith during her three-year battle against cancer.
She is survived by her devoted husband, William Rotz, their children Michael (Janet) Rotz and Elizabeth (Michael) Krotiak, and cherished granddaughters Dana, Katherine and Emma Rotz.  Dear sister-in-law of Lewis (Barbara) Rotz and the late Richard (Debra) Rotz.  Fond cousin of Frank Brinkerhoff.
Patricia graduated from Salem High School (IL) and received her bachelor's and master's degrees in education from the University of Illinois.  She worked as an extension advisor with the University of Illinois Cooperative Extension Service, taught various home economic classes at Lyons Township High School in LaGrange, IL from 1972 to 1994, and later led State of Illinois food service sanitation certification classes.
Patricia was a member of the First United Methodist Church of Westmont for 48 years and of the First United Methodist Church of Woodridge since 2017. She volunteered at the Clothes Closet of the Downers Grove Area FISH Food Pantry for many years, enjoying friendships with other volunteers and supporting neighbors in need.  She loved to read the print edition of the daily newspaper and enjoyed a book club with other retired teachers.
Visitation Tuesday, April 13, 2021 from 9:00 A.M. to 11:30 A.M. followed immediately by a chapel funeral service at West Suburban Funeral Home & Cremation Services, 39 N. Cass Avenue, Westmont. Private interment at Clarendon Hills Cemetery. Info 630-852-8000 or www.westsuburbanfh.com
In lieu of flowers donations may be sent to the Downers Grove Area FISH Food Pantry 4340 Prince St., Downers Grove, IL 60515 or downersgrovefish.org
Services
Funeral Services
Tuesday, April 13, 2021
11:30 AM

Cappetta's West Suburban Funeral Home & Cremation Services

39 North Cass Avenue

Westmont, Illinois 60559