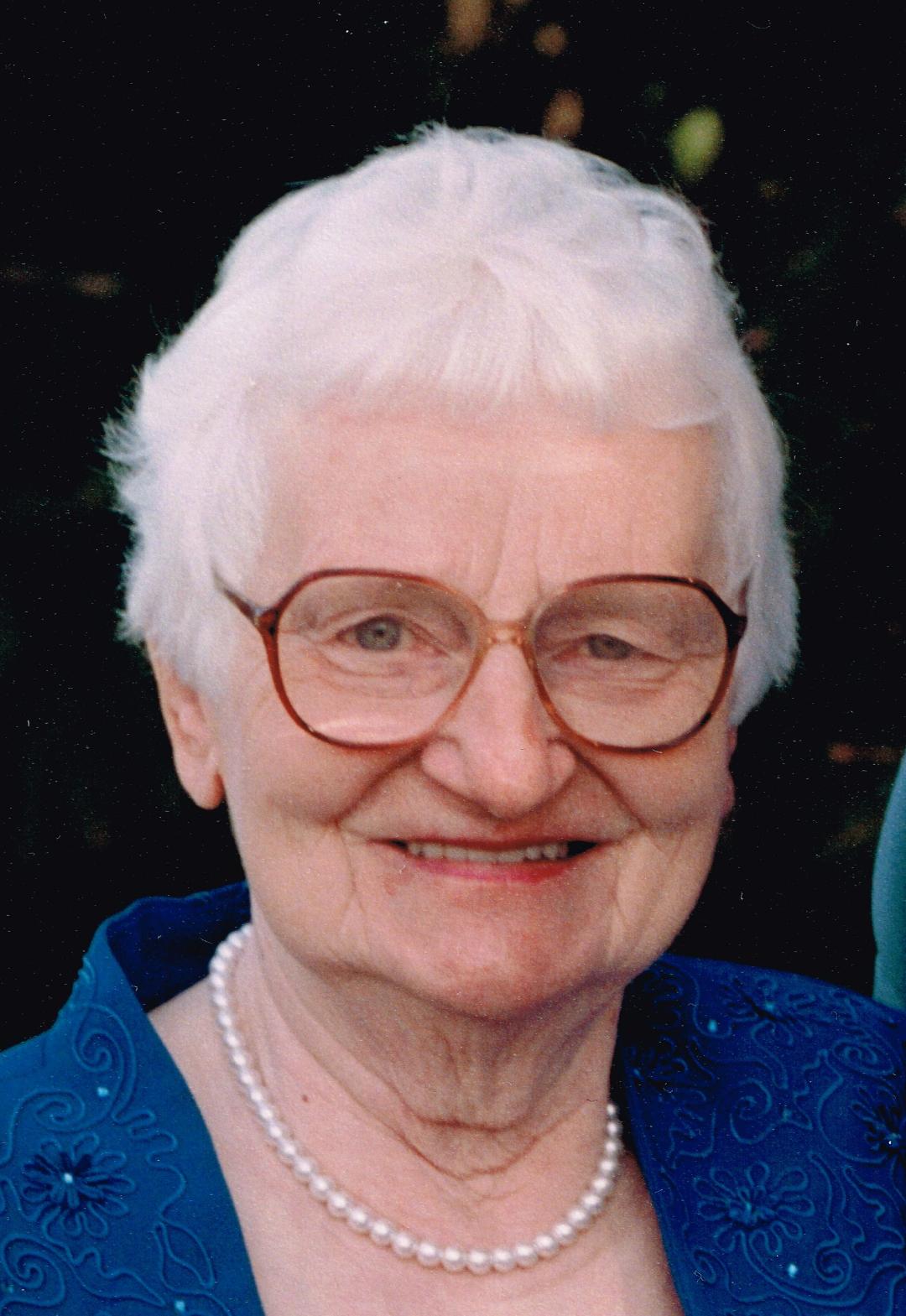 Marga A. Foernssler, of Lombard, formerly of Downers Grove beloved grandmother, mother and wife passed peacefully Friday morning, April 7, 2023.

Born March 19, 1928, in Seeligstadt, Germany, to Willy and Hilma Fiedler.  Born and raised on a large farm, Marga learned the value of hard work and determination and exemplified this throughout her 95 years.  In the mid-1950s, she emigrated to West Germany to become a kindergarten teacher near Coburg, Germany.  In 1960, she emigrated to the US and settled in Chicago, Illinois.  She worked as a seamstress at Hirsch & Co. department store where she made many friends.  It was through these friends that she met her husband, Howard.  They were married in November 1965 and soon after started a family. In 1976, the family  moved to the Downers Grove/Darien area to raise their family and lived there happily for 40+ years.  When her kids were older, Marga returned to the workforce as a seamstress at Carson Pirie Scott department store. Her last five years were happily spent at Beacon Hill Senior Living Community in Lombard, Illinois.

Marga  was a passionate gardener and was an original member of the Darien Garden Club. She made so many good friends through the garden club. Besides gardening, her hobbies included designing and creating hundreds of stained-glass pieces and stepping stones for family and friends as well as knitting, crocheting, needlepoint and refinishing furniture. However, her favorite craft was making stained glass designs because it was something that she and Howard did together.  She would find or create the design, put the pieces together and Howard would do the woodworking part of making the frame.  Always challenging herself to learn new things, around the age of 75, Marga learned how to use a computer to exchange emails to family in Germany and Estonia.  At the age of 88, she also learned how to use an IPhone.  She loved to send text messages to her grandchildren, read the news and check the stock market each day.

Marga was preceded in death by her husband, Howard, her daughter and son-in-law Rita (Tom) Martinez and her siblings Irma (Heinz) Konig and Werner (Alfrieda) Fiedler.  She is survived by her children: Peter Foernssler and partner Judy of Downers Grove; Kara Hari and her husband Dale of Aurora.  She leaves behind her beloved grandchildren: Emily (husband Josiah), Sara, Rebecca, Kyle, Kayla, Mark, Ryan and numerous nieces and nephews.

Visitation will be Wednesday, April 12th, 3-7 p.m. at the Cappetta's West Suburban Funeral Home & Cremation Services at 4920 Main Street, Downers Grove, IL 60515.  In lieu of flowers, plant a flower in your garden in her memory.
Services
Visitation
Wednesday, April 12, 2023
03:00 PM

Cappetta's West Suburban Funeral Home

4920 Main St.

Downers Grove, Illinois 60515
Donations
No donation details have been given at this time.