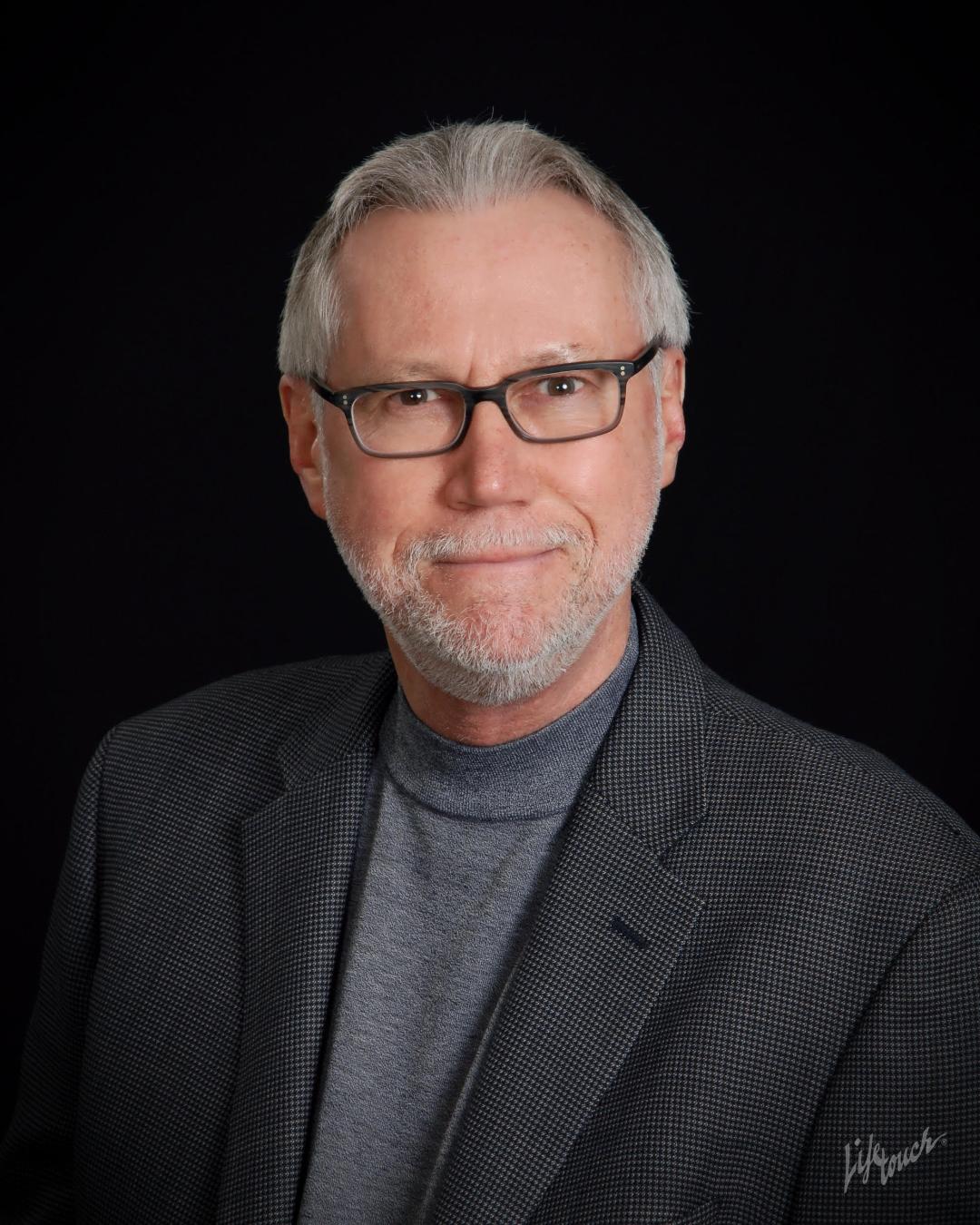 Kim Carl Brunssen, of Westmont, IL, passed away March 10, 2023, at the age of 69 following a battle with brain cancer.
Kim was born in Vinton, Iowa, on January 9, 1954, the fifth child of Dallas and Phyllis Brunssen. He was baptized February 7, 1954, at St. Mark Lutheran Church in Garrison, Iowa and was confirmed April 28, 1968, at St. John Lutheran Church in Keystone, Iowa. He grew up on a farm outside Garrison, Iowa and, at the age of 12, moved with his family "to town" in nearby Keystone.
While attending high school at Benton Consolidated High School, Kim played French horn and baritone horn in the band and was active in the choral program. He played Cornelius Hackl in Hello Dolly, Charlie Brown in You're a Good Man Charlie Brown, and Harold Hill in Music Man. Following graduation, he traveled with America's Youth in Concert that began with rehearsals in Princeton and concerts at Carnegie Hall in New York City and the John F. Kennedy Center in Washington D. C. followed by a tour throughout Europe. In fall of 1972 he started his college studies at Luther College where he majored in Music Education. He was a member of the Nordic Choir under the direction of Weston Noble, and graduated magna cum laude in 1976. He did graduate work at Kent State University as a scholarship recipient to the Blossom Festival School of Music, Roosevelt University, VanderCook College of Music, and the University of Wisconsin. In 1981 he completed a Master of Science in Music Education at the University of Illinois, Urbana-Champaign.
In fall of 1976 Kim became the choral director at Tri-Center Schools in Neola, Iowa. The following year he moved to Illinois to become the first choral director at the newly built Consolidated High School District #230 Victor J. Andrew High School in Tinley Park. In addition to choral rehearsals, music education, and concerts, students experienced music through thirty-six musical theater productions, show choir, choir tours, madrigal dinners, festivals at Andrew, Illinois Allstate Festival, Dorian Music Festival, and IHSA Solo and Ensemble competitions. He was awarded the Superintendent's Option in 1985 and was Victor J. Andrew Teacher of the Year in 1987. In his thirty-two years at Andrew High School Mr. B., as his students called him, ignited musical abilities and interests for hundreds and hundreds of students including some who pursued degrees and careers in music. He retired in 2009 and was honored with a surprise concert: Inspired: A Farewell Concert for Kim Brunssen attended by over 400 guests and participants.
Kim and Karen were married at St. John Lutheran Church in Keystone, Iowa on December 18, 1976. Their son, Karl was born October 12, 1982. Throughout their married life they were always busy making and teaching vocal music. Karl was at many of his dad's musical rehearsals throughout his childhood and at the age of eight played a child role in the Andrew High School production of South Pacific. Karl was in all his dad's choir activities at Andrew High School from 1999 – 2001. Kim directed numerous church choirs and was a counselor for Illinois Summer Youth Music. He liked being near Chicago and enjoyed going to plays and concerts, keeping up with the news, following all the sports teams, frequenting his favorite restaurants, and enjoying his cars. For many years the Brunssens made frequent trips to their vacation homes in the Galena Territories. Kim and Karen enjoyed travel, often for music-related purposes, to England, Switzerland, Norway, France, and Germany with the Bach Cantata Choir of Grace Lutheran Church, as well as trips with friends and family to Austria, Croatia, the Czech Republic, Denmark, Sweden, Italy, and the Netherlands.
Kim is survived by his wife of 47 years, Karen, their son, Karl, and two brothers, Orlyn Brunssen (Kathy), and Gaylan Brunssen (Karen). He is preceded in death by his parents Dallas and Phyllis Brunssen and brothers Dennis and Craig (Joyce).
A Memorial Service will be held at Grace Lutheran Church in River Forest, IL, 7300 Division Street, River Forest, IL 60305 on Saturday, April 1, 2023, at 11:00 am. There will be a visitation preceding the service at 9:30 am and a luncheon following at the church.
Kim will be laid to rest at Vermont Lutheran Church Cemetery in Black Earth, Wisconsin.
In lieu of flowers the family requests that memorials be designated or directed to Grace Lutheran Bach Cantata Series and the Kim Brunssen Andrew High School Choral Awards.
Arrangements entrusted to Cappetta's West Suburban Funeral home & Cremation Services. 630-852-8000 or westsuburbanfh.com
Services
Memorial Services
Saturday, April 01, 2023
11:00 AM

Grace Lutheran Church of River Forest

7300 Division St.

River Forest, Illinois 60305
Donations
Grace Lutheran Bach Cantata Series

7300 Division

River Forest, Illinois 60305