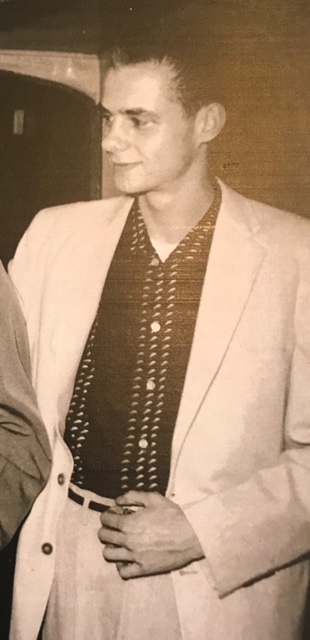 Joseph Michael Tipman, 79 years old, passed away on Monday, June 29 at Elmhurst Hospital after a hard-fought battle with COVID-19.
Joe was born to Joseph and Sylvia Tipman on October 8, 1940.  He was the youngest of four siblings, Dolly Creed, Bette Skrine, and Robert Tipman.  He grew up in Chicago and moved to the western suburbs as a young man where he remained until his death.
Joe married Ann Wolthusen on June 26, 1961.  They had three children, Kathleen, Debra and Angela.
Joe was a proud Teamster's member for over 50 years.  He was a die-hard Cardinals fan all his life despite having grown up in Chicago.
He loved hanging out with his friends at his favorite coffee shop, Westmont Cafe.  He also enjoyed playing slots at the Riverboat Casinos.
He is survived by his daughters, Kathleen and Debra, his grandchildren, Nick, Kristyn and Michael, his great-grandchildren, Sean, Jack, Landon and Hartley, and his significant other, Joann Orth.
He was always incredibly generous, had a great sense of humor, and loved life to the fullest.  He will be greatly missed by all who knew him.
May he rest in peace with his daughter, Angela, by his side.
Services
No funeral service details have been given at this time.
Donations
No donation details have been given at this time.