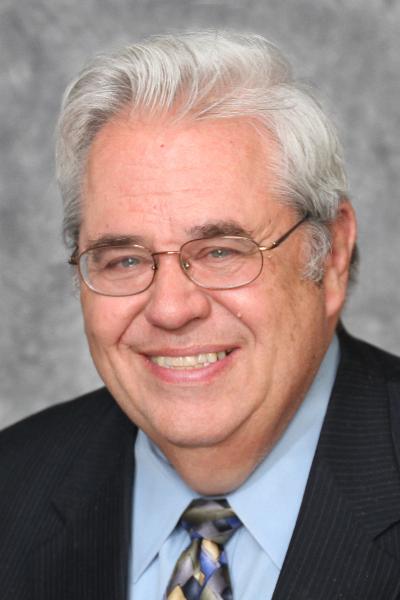 James "Jim" Addington
Born September 26, 1944  –  At Rest July 18, 2020
The Village of Westmont regrets sharing the sad news that Village Trustee James Addington passed away on Saturday, July 18, 2020 at Good Samaritan Hospital.  Jim was a former Mayor of Westmont and served the community in various capacities over 5 decades.  Our hearts go out to Jim's friends, family, and colleagues.
"Jim was a friend and mentor to me," said Westmont Mayor Ron Gunter.  "Jim taught me so much about being a community servant.  I met Jim when I joined the Lions Club, and then co-chaired the old Pow Wow Days festivals with him.  He was completely dedicated to the community.  He was always eager to talk to people and find out what they wanted so that he could help.  Jim loved Westmont and was absolutely dedicated to the community.  Even this past Thursday he participated in our Village Board meeting via teleconference from his hospital bed.  He was a great friend and will be greatly missed."
"The Village of Westmont has lost a great friend," wrote Village Manager Steve May sharing the news with Village staff.  "Our deepest condolences are extended to his family at this difficult time as well as the community.  His knowledge and mentorship will be sorely missed."
Jim moved to Westmont in 1968 and quickly became involved in the community.  He worked at Bank of Westmont and remained in the banking industry for 48 years before his retirement.  Following are some of Jim's community service roles over the years:
Village Trustee 1985-1993
Mayor of Westmont 1993-1997
Lions Club member from 1971 to present – roles included Lions Past President, Pow Wow Days Co-Chair, and District Governor from 2010-2011
At various times, member of the Economic Development Commission, Police Pension Board, and the Police & Fire Commission
At various times, Chair of Community Development Committee and Co-Chair of Economic Development Committee
Knights of Columbus member
Habitat for Humanity board member 1997-2007
Considered by many as the #1 fan of the Westmont High School Boys Basketball Team
Jim was Mayor of Westmont during the Village's 75th Anniversary Celebration in 1996.  He and his wife Cathy led the charge in creating a number of new events and activities for the 75th, which continue on today, including the Taste of Westmont and the Community Garage Sales.  Jim also created the Village Board Committees, which were designed to improve communication between residents, staff and elected officials.  Jim led by example and felt that volunteerism was extremely important.
"Jim was a true public servant," said Ray Botch who served as Village Manager from 1985 to 2004.  "He and I worked as a great team for a number of years, and resulted in numerous landmark projects that still benefit Westmont today, including the new Village Hall, Westmont Centre, the downtown Westmont Centre Plaza and Fountain, the downtown streetscape and lamps, and the creation of Westmont Main Street."  Botch said that he and Addington were very close friends and thought of each other "like brothers".  They remained close and would get together at least twice a year to meet and catch up.  Botch added, "Jim is the reason we have paramedic service in Westmont.  Jim led this initiative and brought the proposal through fruition.  He always had ideas for how to improve Westmont.  Jim's influence on Westmont will continue for decades."
Jim was preceded in death by his wife Cathy.  His family includes his son Jimmy, daughter-in-law Genie, and their daughters Samantha and Chloe; and his daughter Lisa Alles, son-in-law Brian, and their daughters Kristen and Carolyn.
A Memorial Mass will be held for Jim, privately. A Celebration of his life will be on Friday July 31, 2020 from 4-7 P.M. at Lions Park in Westmont (Naperville Rd at Wilmette). Memorials in Jim's name may be made to the Lions of Illinois Foundation 2254 Oakland Dr, Sycamore IL 60178. (815) 756-5633 or office@lifnd.org.  Info 630-852-8000 or www.westsuburbanfh.com
Please feel free to leave a condolence by clicking the TRIBUTE tab at the top of this page.
Services
No funeral service details have been given at this time.
Donations
Lions of Illinois Foundation

2254 Oakland Dr.

Sycamore, Illinois 60178