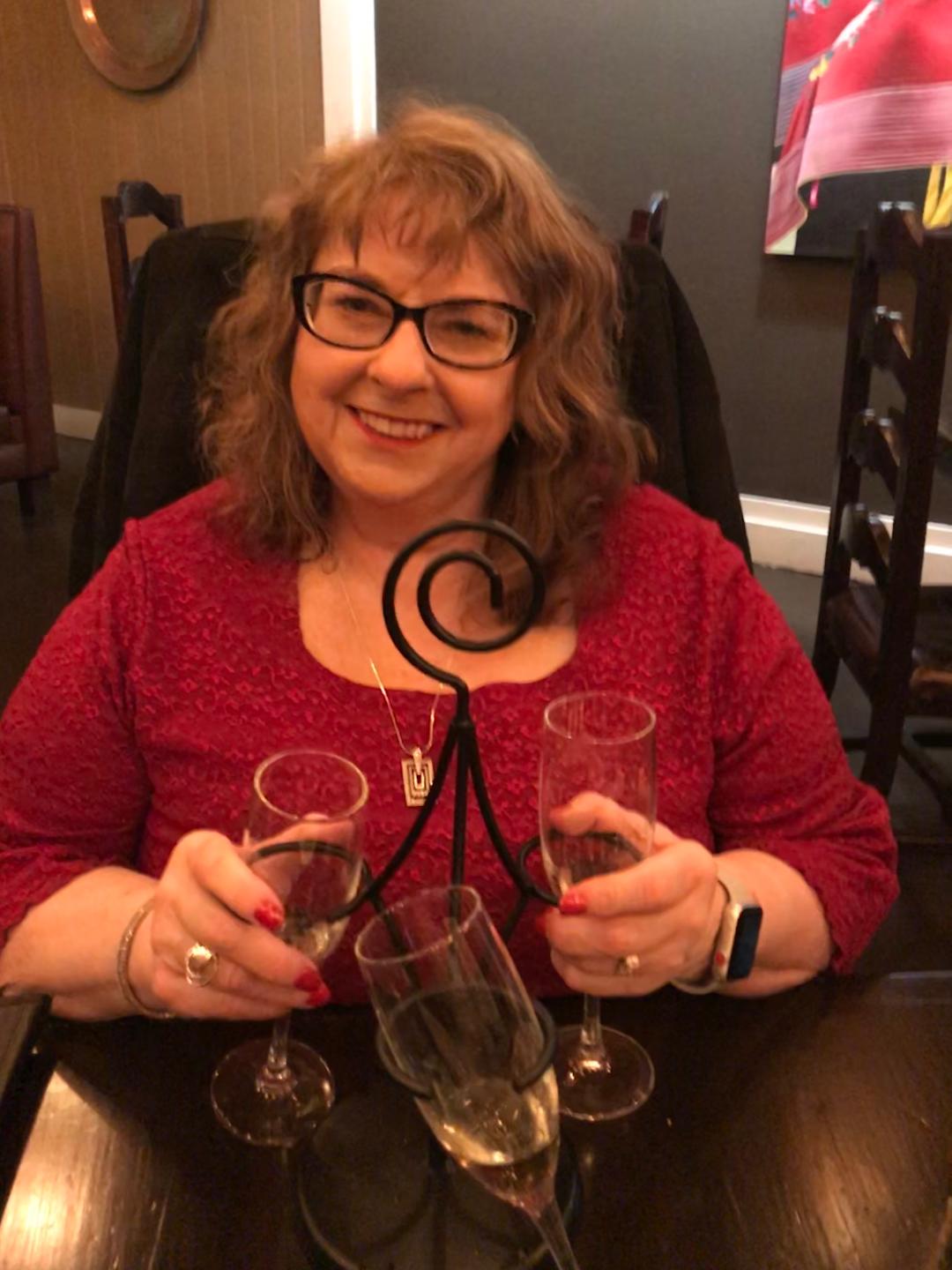 Donna Nowakowski aka Donche proudly hailed from the Back of the Yards on the South Side of Chicago. One of eight children, daughter of Roman and Josephine, she was raised humbly and learned the value of hard work from a young age. Before devoting her professional life to healthcare, she helped at her parents' bakery, delivered newspapers, and was the quickest cashier Jewel had ever seen.
Donche was fiercely independent and never doubted her instincts. She earned a Bachelor of Science from De Paul University and a Master of Science in Nursing from Loyola University at a time when many women were staying home. She was proud of her career, devoted her life to serving others, and was respected by all who worked for her over the years.
Nothing made her more proud, however, than her two children, Nicholas and Lindsey. Even into adulthood, we were always her babies and there was nothing she wouldn't do to bring us even the tiniest amount of joy. She saved every note, card, and piece of artwork we ever made and held us tightly in her heart. She couldn't talk about us without beaming uncontrollably and loved us without end. She never stopped trying to solve our problems or make our lives better 
Donche taught us to find small joys and make the mundane special. She was silly and loved to invent her own words and Donche-isms. She was quick to develop new hobbies, like wine collecting, swimming, making her own facial products, and creating dinner concoctions from whatever she had on hand. She enjoyed spending time with her sisters—Joni, Romi, Terri, and Carol, and her cousin Kim—all of whom she loved unconditionally. Most nights, she loved to make dinner and settle into a cozy mystery or drama with her caring husband, Bob. She was also a proud aunt to many nieces and nephews, whom she cared for as she did her own children. 
Donche was bold in personality and loving in her heart. She was spunky, strong, intelligent, and driven. Even on her worst days of physical pain, she pushed herself to spread love, learn new things, and improve the lives of those around her. She shared her love not just with close family but friends, strangers at the grocery store, her friends in Farmville, and anyone who was lucky enough to know her. She was generous beyond measure, infinitely compassionate and empathetic, and tenacious in her pursuit for helping loved ones. That still wouldn't stop her from screaming at the Bears, a slow driver, or cheap wine.
Despite her modest upbringing, she developed a love of the finer things in life. She wouldn't leave the house without a pair of designer shoes and a boutique purse. Her wine was always top notch. She shared these passions freely and was an inspiration to many. Donche was a beautiful woman, inside and out, even when she refused to see herself in the same light that others did
We are not saying goodbye to our sweet, unique mother. We are just waiting for her in Donche time. She lives on in the traits we've inherited, the many gifts she has given us, and in the memories we all share of her. Please freely share your memories of our amazing mother on the Tribute tab. We will not host a formal service for her at this time, so please raise a glass of your finest wine (and it had better not be from a box!) to honor her special soul.
Relatives and friends are encouraged to leave a memorial on Donche's tribute page.
Arrangements entrusted to West Suburban Funeral Home & Cremation Services. Info 630-852-8000 or www.westsuburbanfh.com
Services
No funeral service details have been given at this time.
Donations
No donation details have been given at this time.