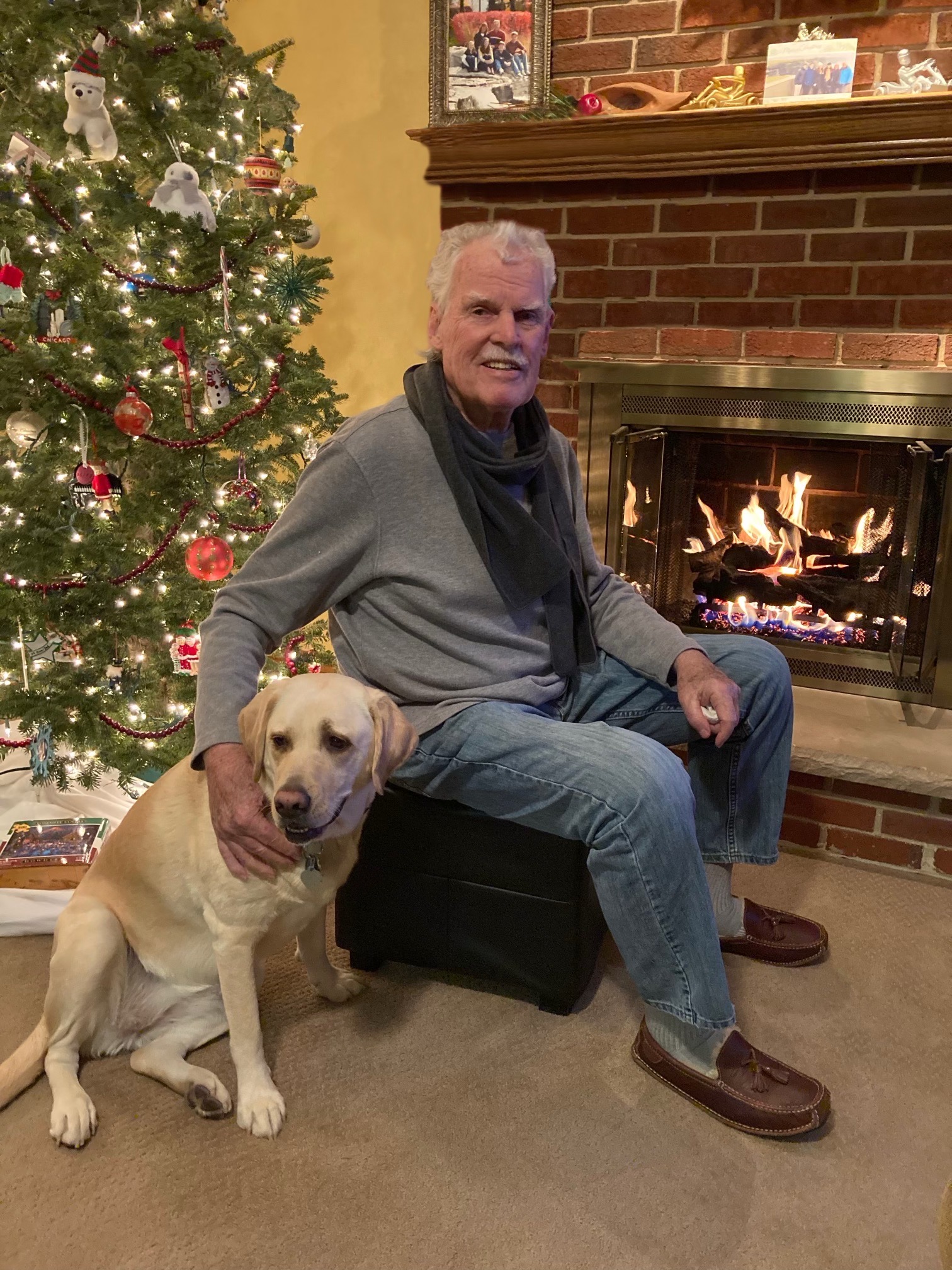 Charles Marlin Hague, 81 years old, of Maryville, TN, formerly of Downers Grove, IL, passed away on Wednesday, October 20, 2021, in Hinsdale, IL.
He was born on Wednesday, May 25, 1940, in Chicago, Illinois, the son of the late Harold and Josephine (York) Hague.
Charlie grew up and attended school in the Chicago area and was a graduate of Morton High School Class of 1958.
Charlie married Elaine (Soldner) Shotton on Saturday, February 9, 1991, in Downers Grove, IL, surrounded by their 7 children and extended families. In 1992, Charles and Elaine moved to Maryville, TN, where they built a beautiful home, which is known as the 'Hague Hilton' to all those who came to visit.  It was this home where Charlie watched his children, grandchildren, great-grandchildren, and friends learn to ski, wakeboard, tube, and enjoy the lake.  Sitting on the dock, enjoying the sun, laughing, and building memories was the foundation of the 'Hague Hilton'.
Together, Charlie and Elaine shared a beautiful love over their 28 years of marriage.  They were known around Maryville for the couple that was always holding hands.  Their marriage was truly special and an example for their children. Charlie and Elaine loved traveling, especially their yearly trips to Mexico with their dear friends.
Charlie spent many years in the printing business while living in the Chicagoland area, before transitioning to home remodeling. After his move to Tennessee, and going back to school for certifications he became a plumber by trade and co-owner of Anderson Plumbing in the Maryville, TN area.  This partnership was built on love, friendship, and daily breakfast prior to each workday.
He was an avid John Wayne fan, enjoyed tinkering in his yard, created a new front yard display each season, surprised his family with new 'building' projects each summer, and loved sitting in his recliner watching old western movies.  His quick sense of humor made us laugh each day.
Charlie was a huge fan of the Maryville High School Rebels.  He and his dear friend would attend nearly every game during the 2002-2018 seasons.  Sitting in the cold, rain and cool fall nights, you would find Charlie in his heated, red jacket in the bleachers, cheering on the Rebels.  The last few seasons, Charlie was able to convince his wife to attend the games with him, traveling to the away championship games.  Although he was no longer attending games this past year, he was keeping an eye on the Rebels, with the help of technology and celebrated the victory over Alcoa on September 10th.
His family was a very big part of his life and was always interested in all of their many activities, especially those of his grandchildren and great-grandchildren. The many memories created will comfort those he leaves behind.
Charlie is survived by his four children; Kathy (Hague)& Phil Lubeck of Westmont, IL; Kim (Hague) & Tom Froats of Darien, IL; Katie (Hague) & Tony Luna of Yorkville, IL; and Kurt Hague of Downers Grove, IL.
Three Stepchildren; Amanda & Chris Osborne of Marion, IL; Michelle & Keith Neal of Marion, IL; Matt & Sandy Shotton of West Allis, WI.
Grandchildren; Bradley & Katie Lubeck, Nicole Lubeck, Daniel Lubeck, Madeline Lubeck, Zachary Froats, Travis & Taylor (Froats) Ahrens, Matthew Froats, Payton Froats, Chase Hague, Tyler Hague, Ryan & Katie Merrow, Kellie Baltzell, Brandon Osborne, Blake Osborne, Darby Shotton, Sydney Shotton, Delaney Shotton, Ryan &  Emily Neal, and Random & Holly Neal.
Great-grandchildren; Holden Lubeck, Ezra Lubeck, Ryder Neal, Kamden Neal and Madelynn Neal.
Sister-in-law and husband, Sharon and Bryan Wilson of Marion,
Dear friends; Mark and Terry Anderson of Knoxville, TN; Rick and Eileen Hasenbank of Maryville, TN; his early morning coffee buddies from the Marathon Gas Station on Highway 411; his beloved dog, Haley; and many other cherished family, neighbors, and friends.
Charlie was preceded in death by his wife, Elaine; parents; sister, Beulah Welch; and grandson, Eric Luna.
A visitation  will be held on Friday, November 5th, 2021 from 5:00 -7:00 pm, followed by a memorial service at 7:00 pm at The Compass Church-Naperville Campus, 1551 Hobson Road, Naperville.
A private burial will be at Rose Hill Cemetery in Marion, Illinois.
In lieu of flowers, donations may be made to Maryville High School, 'Student Athletic Passes', 825 Lawrence Avenue, Maryville, Tennessee, 37801. (Please note, in honor of Charles M. Hague)
Arrangements entrusted to Cappetta's West Suburban Funeral Home, Westmont, IL. Info 630-852-8000 or www.westsuburbanfh.com
Services
Funeral Services
Friday, November 05, 2021
07:00 PM

The Compass Church-Naperville Campus

1551 Hobson Rd.

Naperville, Illinois
Donations
No donation details have been given at this time.