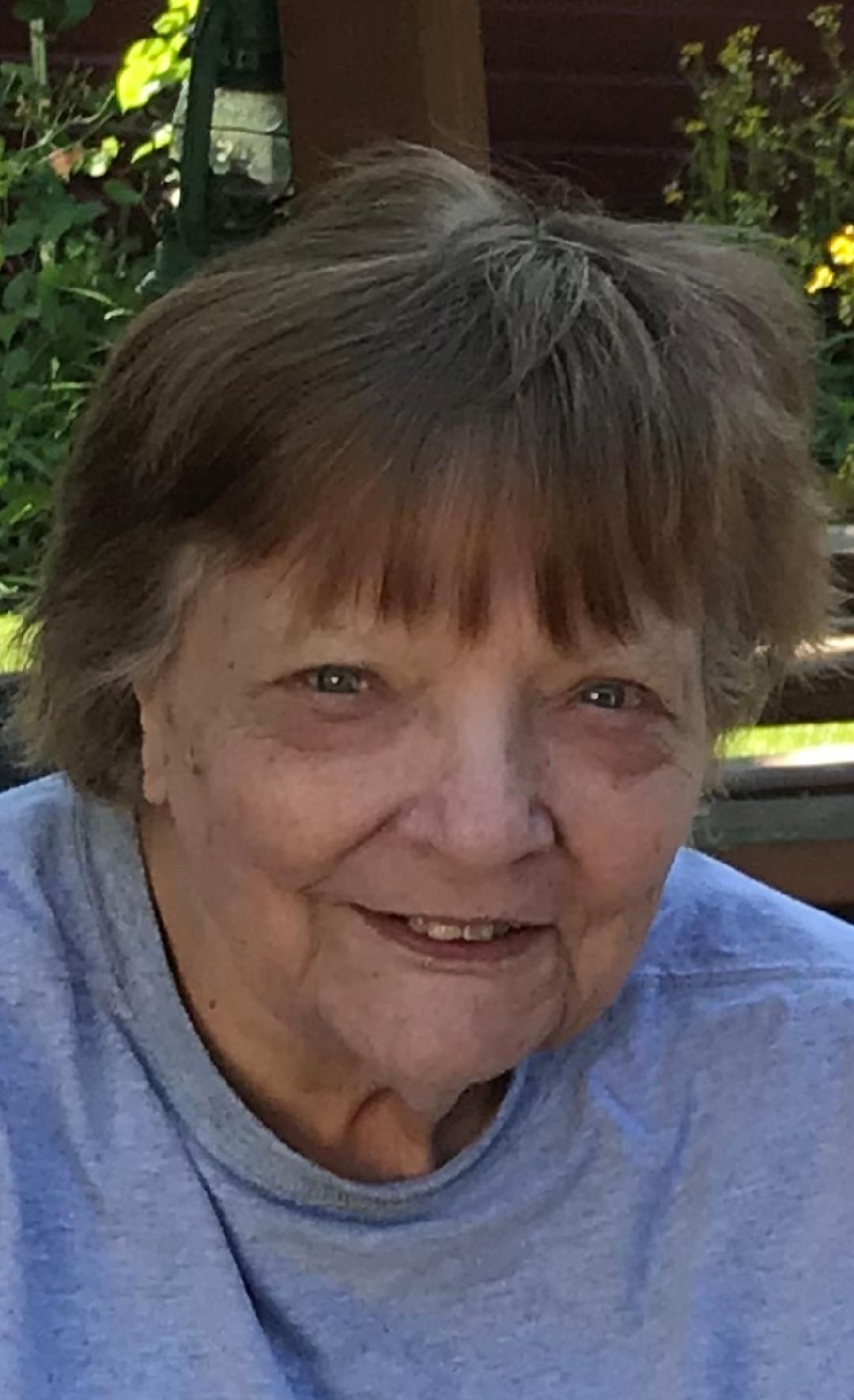 Carol L. Adams, born on November 1, 1933 in Chicago, IL, passed away peacefully, November 1,2023, in her home on her 90th birthday…minutes after her entire family sang Happy Birthday to her on a Zoom call.
Carol is survived by her devoted husband of 71 years, Elvis Adams Jr., brother Ralph Thompson (Shirley) of Niwot, CO, and Mark Thompson (Maryann) of Elgin, IL.
Carol leaves behind her children Elvis E. Adams, Eileen Marta (Walter), Eloise Hernandez, Edwin Adams (Debbie), Elise Schmutzler (Herb) and Ellen Burke (Jim).  She was a beloved grandmother to Sarah Nelson (Landon), Melissa Murdock (Peter), Anthony Hernandez (Samantha), Zachary Hernandez, Nick Hernandez (Mimi), Laura Epker (Brendon), Abby Woelfel (Patrick), Brittany Schmutzler, Melanie Thill, Kim Hohenstatt (Ben), Charis Burke (Irving), Christian Burke and Cherie Burke.  She was the proud great-grandmother to Faith Nelson, Cameron Hernandez, Samuel Murdock, Eli Murdock, Rodney and Hugo Thill, Holden Nelson, McKinlee Epker, Isaac Murdock, Everly Woelfel, Raven Burke-Royale, Adelyn Hernandez and Avianna Hernandez.
Family was at the heart of everything Carol did.  She adored shopping year-round for Christmas gifts for all of her family and friends.  She loved her flowers and the beautiful Koi pond she had in her backyard – her favorite place to host a family picnic.
Carol was a life long resident of Downers Grove, graduated Downers Grove High School and enjoyed a long career as a bookkeeper for Elite Electronics in Downers Grove.
Carol was a God fearing, loving, kind, family woman who left an indelible impact on everyone who knew her.  She will be greatly missed by her family and many who were blessed enough to know her.
Memorial Visitation Monday November 13, 2023 at 10 A.M. followed by a Memorial Service at 10:30 A.M. at Cappetta's West Suburban Funeral Home & Cremation Services, 4920 N. Main St., Downers Grove.  Interment following at Clarendon Hills Cemetery.
Services
Memorial Services
Monday, November 13, 2023
10:30 AM

Cappetta's West Suburban Funeral Home

4920 Main St.

Downers Grove, Illinois 60515
Donations
No donation details have been given at this time.