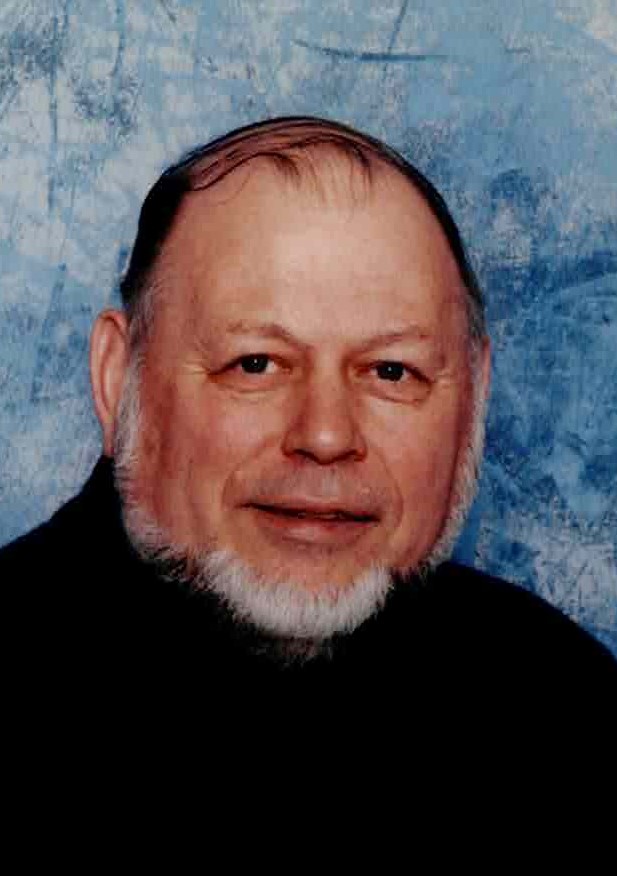 It is with a heavy heart that I share the news of my dear husband's passing. Byron Tracy Lott passed away peacefully on July 31st, 2023, in the presence of his family, including his loyal dog, Buddy. Byron lived a fulfilling life of 83 years, spending 56 of those years married to his loving wife, Cherol Ione Rogers. He also had the joy of spending 50 years with his daughter, Chercy, 27 years with his son-in-law, Roger, and 17 years with his granddaughter, Keeley. He will be so missed.
Born on Mother's Day in 1940 to Zula and William Lott in Amboy, Illinois, Byron's family later moved to Bloomington, Illinois. There they became an integral part of the farming community and Byron graduated from Normal Community High School. In the year 1956, he enlisted in the United States Navy, where he was assigned as a Fire Control Technician on the U.S.S. McCormick. He later served on the U.S.S. Gehrke and was involved in the Vietnam War where he continued to serve his country. As a sailor, Byron was an active member of several organizations, including the VFW and the American Legion. He always enjoyed attending reunions with his fellow crew members. He cherished the opportunity to catch up with old friends and reminisce about their shared experiences. His family always relished hearing his tales of oceanic life as how a monkey got on board the ship, or the origin of the title "Tin Can Sailor," or what it was like to cross the equator, with initiations. These stories (remember, all sea stories are true, and some of them actually happened) and many others were amusing and enjoyable to hear.
After serving in the Navy, Byron pursued his passion for education at Illinois State University by studying to be an English teacher. It was there that he also met his soulmate, Cherol. After marrying, the couple decided to move to Downers Grove. Byron began his teaching career at Downers Grove North High School as an English instructor which lasted for 38 years. His ability to infuse props, original story panels, art projects, and more that were connected to the literature being studied sparked a sense of excitement and relevancy in his students. Byron always pursued new ways of learning to make his classes engaging for his students.
He was the set designer/builder and sometimes actor for numerous plays at North. Byron took on the role of successfully coaching as a wrestling coach and a JV softball coach. He completed a Master's degree in Education from Northern Illinois University and a second Master's degree in Woman's Studies from North Central College. He was recognized for his excellence in education and had a Byron T. Lott school year dedicated to him at Downers Grove North High School.
Byron was an avid aviation enthusiast and became a private pilot at the Dupage County Airport. He also served as the FBO of the Joliet, IL airport, offering lessons, freight transport, rides, and charters to the public. Byron took his family on numerous flying adventures and inspired his daughter to take flying lessons too.
He participated in a diverse array of pastimes encompassing everything from outdoor excursions such as camping, sailing, and train trips to involvement as a Boy Scout mentor, coach, and concert and opera aficionado. He also had a passion for storytelling, participated in political activism, and even had the opportunity to act as a supernumerary for productions held at the prestigious Chicago Civic Opera House.
Byron was a kind and compassionate man who will be deeply missed. He was an exceptional individual who left an indelible mark on the lives of countless people. His joyous laughter and sagacious tales never failed to bring light and comfort to our days. He had a wonderful sense of humor and always had a story, joke, or perspective to share, making him a joy to be around. Byron outlived his parents and stepbrother and is survived by his devoted wife, daughter, granddaughter, son-in-law, and cousins.
Rest in peace, Byron. You are forever loved, and your memory will remain forever cherished. XO.
The establishment of a distinguished scholarship fund in honor of Byron Lott has been created at Downers Grove North High School. The scholarship is designed to support and recognize aspiring students who are passionate about pursuing a career in teacher education. The scholarship fund relies on contributions from generous donors who share our vision of empowering future educators with the financial resources needed to achieve their academic goals. We invite you to join us in supporting this worthy cause by donating to the Byron Lott Scholarship Fund. Donations can be made out to Downers Grove North High School and sent to the District 99 Office at 6301 Springside Ave., Downers Grove, Illinois, 60516 with Attention to: Byron Lott Scholarship Fund. Thank you.
Byron will be interred at Abraham Lincoln National Cemetery in Elwood, Illinois on Friday, September 15th, 2023, from 10:00–11:00 AM where he will receive a military funeral honors ceremony including a 21-gun salute, folding and presenting the United States burial flag, and the playing of "Taps." A memorial will be held the same night, Friday, September 15th, 2023, from 5:00–8:00 PM at Cappetta's West Suburban Funeral Home in Downers Grove, Illinois.
For funeral info: 630-852-8000 or westsuburbanfh.com
Services
Memorial Visitation
Friday, September 15, 2023
05:00 PM

Cappetta's West Suburban Funeral Home & Cremation Services

4920 Main Street

Downers Grove, Illinois 60515
Donations
No donation details have been given at this time.