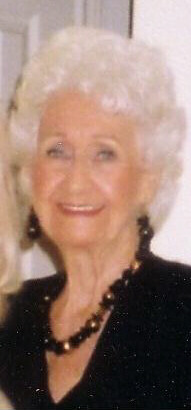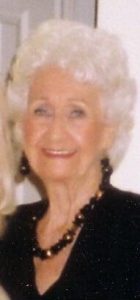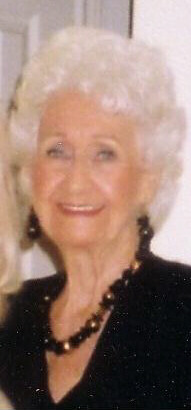 Arlouine E. Nelson (nee Hamann) was called by the Lord to her eternal home on July 20, 2017 after a long full life of 92 yrs. Born in Cicero, Illinois, March 8, 1925, she is preceded in death by her loving husband of 43 years Gerald P. Nelson, a brother Allan Hamann, and her parents Christian and Esther Hamann. She leaves cherished memories to daughter, Jean Fredriks, Dallas, TX; son, Jim (Susan) Nelson, Granger, IN; three grandchildren, Ryan (Kersti) Nelson, Hawthorne, CA; Sara Nelson, Mishawaka, IN; and Tory (Molly) Nelson, Lawndale, CA; 2 great grandchildren, Evan and Spencer Nelson, Hawthorne, CA; and a brother James (Phyllis) Hamann, Snohomish, WA.
Arlouine graduated from Taylor University in Upland, Indiana with a degree in education and music in 1946. After her graduation, she enjoyed a 38 year teaching career in the Chicago area. Later she continued with her education and received her masters at Northern Illinois University. She sang in her church choir, enjoyed extensive travel with her family, and became an integral part of the community. She was a member of Delta Kappa Gamma, a teacher's organization, where she joined a small singing group called the Pedagogues giving concerts all around the Chicago area.
She retired with her husband to Seminole, Florida in 1984. Although she spent the last almost 9 yrs in Dallas, Texas, with her daughter, she claimed Florida as her beloved home.
A private family gathering will be held at the gravesite at Clarendon Hills Cemetery in Darien, Illinois. Charitable donations in Arlouine's memory may be made to Compassion for Africa, 51105 High Meadow Drive, Granger IN 46530 , whose mission is to birth a new future for abandoned children in East Africa.
Services
No funeral service details have been given at this time.
Donations
No donation details have been given at this time.