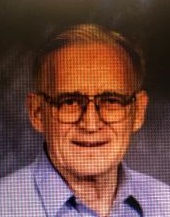 It is with great sadness that we announce the passing of Andrej A.B. Remec.
Andrej died following complications from pancreatic cancer surrounded by family on 6 August 2022 at the age of 93. Andrej was born in Ljubljana, Slovenija on 6/28/1929 to Helena (neé Pollak) and Vladimir Remec. Andrej was a pillar of love and support to his late wife (Marija, neé Puc) and is survived by his six children Andy (Dionne) Remec, Barbara (Andrew) Juvan; Greg (Lynda) Remec; Magda (Tim) Alberdi;Monika (Chip) Pritchard, Karl (Sophie) Remec and 13 granddaughters and 4 grandsons. He is preceded in death by his sister Alenka and brothers Jakob, Vladimir, Peter and Matija.
He lived an abundantly rich life dedicated to his family, faith, and Slovenian community. Raised in Ljubljana with his four brothers, Andrej, together with his father Vladimir fled (on bicycle) the communist regime in May of 1945. He spent four years in the "toborišče" (a United Nations Displaced Persons Camp) in southern Austria until 1949, at which time he gained an international scholarship to the University of Illinois where he earned a bachelor's degree in Chemical Engineering, and later his MBA from DePaul University. After graduating from college, he served in the US Army in Korea as a water  treatment engineer. He married Marija Ana Puc (a younger Slovenian girl that first caught his eye while in the "toborišče") on Nov. 25, 1956 at Saint Cyril church in Manhattan. Initially employed by Universal Oil Products, he moved his young and growing family around the country on various assignments before settling in Westmont, Illinois where he has lived since 1963. Together with Marija, they raised their family of six children while being actively involved in the Slovenian community and parish at Saint Stephens in Chicago and the Saint Mary's Slovenian Catholic Mission in Lemont, IL. After Marija's death on May 3, 1996, Andrej's faith grew even stronger while his relationship with his children and grandchildren flourished ever more deeply and has continued to his last days.
Wake at the Funeral Home: Will be held Thursday, Aug 18 at Cappetta's West Suburban Funeral Home & Cremation Services, 39 N. Cass Ave, Westmont, IL. 60559 from 4-8 PM
Visitation at church: Prior to Mass of Christian burial from 9-10 AM, at Saint Mary's Slovenian Catholic Mission, 14246 Main St, Lemont IL 60439
Mass: 10 AM, at Saint Mary's Slovenian Catholic Mission, 14246 Main St, Lemont IL 60439  *For all those who wish to share in the service, it will be available to view from your vehicle outside of the church or in the comfort of your own home. To view a live-stream of the Funeral Church Visitation and Mass. Please visit the link attached:  https://www.asimplestreaming.com/aremec
Interment: Resurrection Cemetery, 7201 Archer Road, Justice, IL. 60458
Memorial Luncheon: Following the interment, at the Slovenian Catholic/Cultural Center, 14252 Main St, Lemont IL 60439
*In lieu of flowers, the family requests memorials to Slovenian Catholic Mission, St. Mary's Monastery; 14252 Main St, Lemont, IL 60439
Arrangements for the Remec family are entrusted to Debbie Zefran Jerry, Funeral Director. Office:630-230-8399; cell:708-212-0413.
Services
Funeral Mass
Friday, August 19, 2022
10:00 AM

St. Mary's Slovenian Catholic Mission

14246 Main St.

Lemont, Illinois 60439
Donations
No donation details have been given at this time.