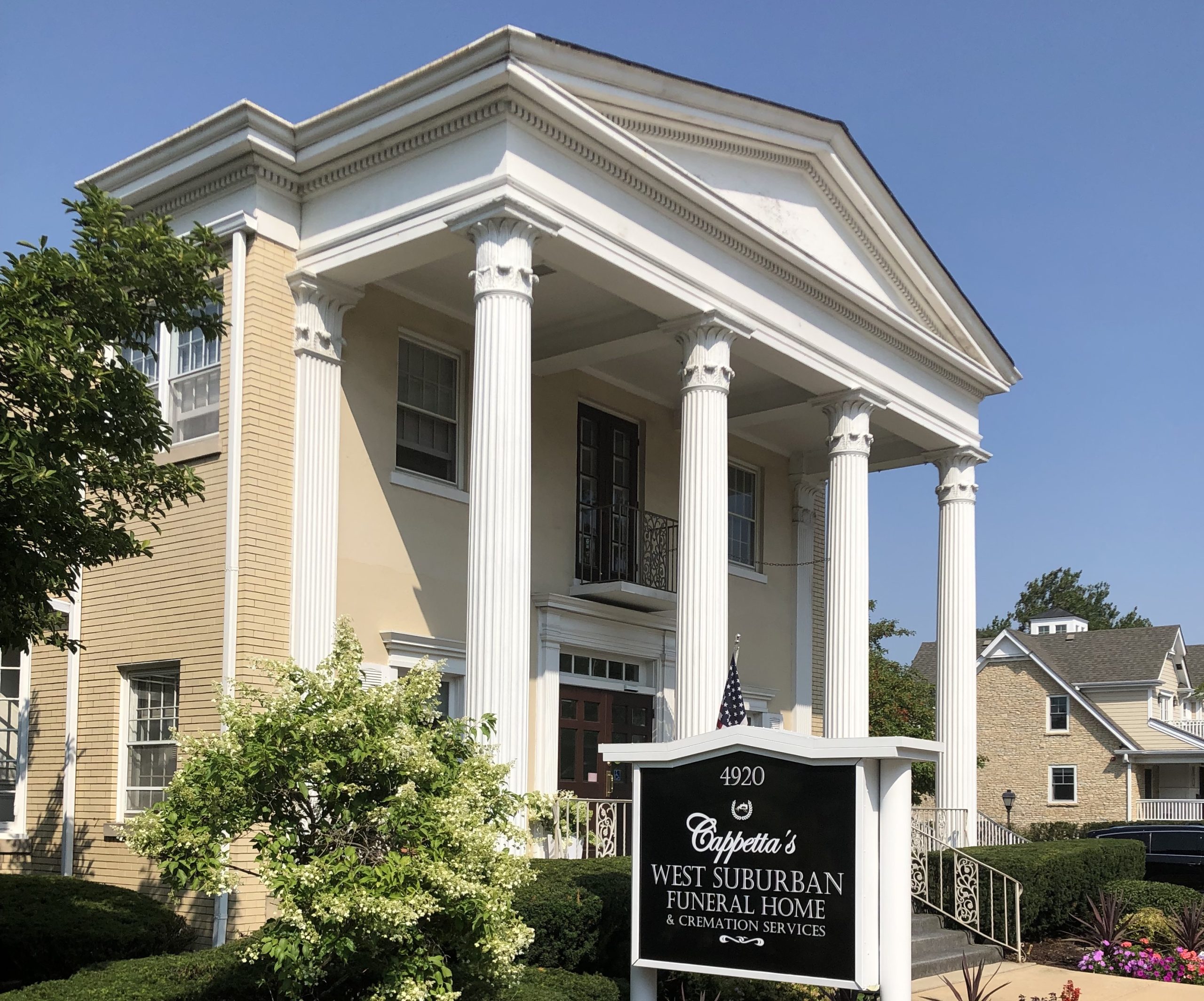 CALL NOW
LEARN MORE
Now serving Downers Grove community families as new residents of the 4920 Main Street funeral home.
WELCOME TO CAPPETTA'S WEST SUBURBAN FUNERAL HOME AND CREMATION SERVICES
New Downers Grove Location
Since February, 2023, Cappetta's West Suburban Funeral Home has been occupying the premises vacated by the former Downers Grove owners at 4920 Main St. We have substantially upgraded and modernized the interior of the funeral home, complete with all new furnishings. Since the former Funeral Home owners are no longer in business, Cappetta's West Suburban Funeral Home has the ability to honor any of their pre-arranged funeral contracts, both funded and non-funded. All funded contracts will be honored at their original price, no matter when they were arranged. Please feel free to contact us with any questions.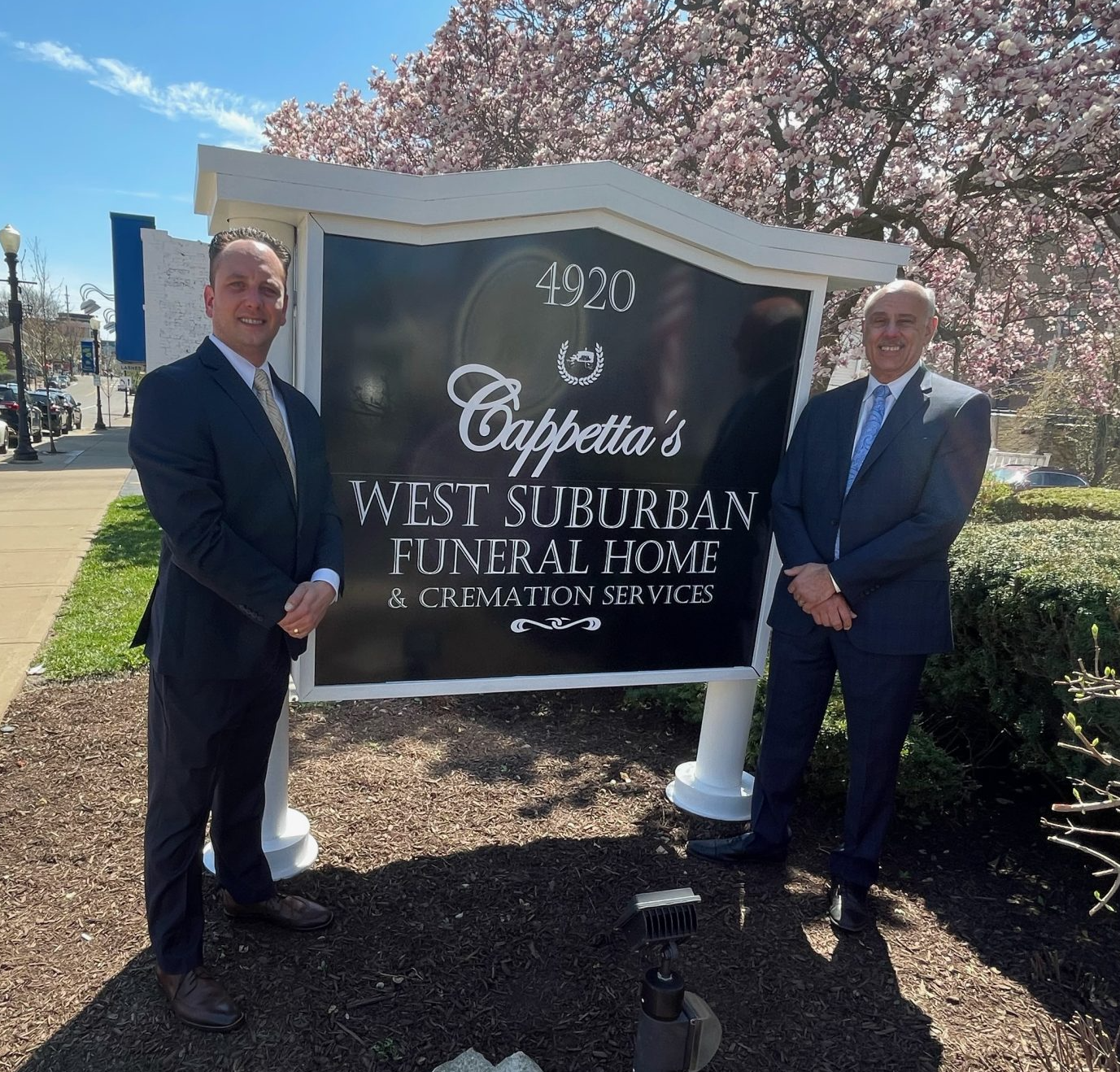 FUNERAL SUPPORT AND PLANNING
Cappetta's West Suburban Funeral Home and Cremation Services is open 24 hours a day, 7 days a week for your support during this time of loss. Our funeral director, Anthony P. Cappetta has been serving families for over 35 years. He understands that you need full support to prepare, plan and pay for funeral services for a lost loved one. Call us today to go over our affordable services. We can educate you on process and price for our different memorial services and find the one that's perfect for you and your family. We are here to help. Call us today.
To get started planning, simply click chat at the top of the website, or download our planning documents packet available at the link below. You can also call Cappetta's West Suburban Funeral Home and Cremation Services at (630) 852-8000 to schedule a visit to our office at 4920 Main Street, in Downers Grove, IL.
Cappetta's West Suburban Funeral Home and Cremation Services was established to meet the wishes of our families changing financial needs. Personalized, dignified, and affordable are the most important aspects of any funeral service and that is what Cappetta's West Suburban Funeral Home is known for. For forty years, Anthony P. Cappetta and family have been personally serving each and every family throughout the entire funeral process.
Offering dignified burial or cremation services while maintaining a cost that will fit any family's budget is our most important attribute. Call any time of day or night and you will not get an answering service. You will speak personally to Mr. Cappetta. We are available to answer any question you may have.
For our veterans, we can provide you with a complete listing of benefits offered to you.
For those families interested in pre arranging a funeral or simply asking questions, we can schedule an appointment at our funeral home or in the comfort of your own home.